← Back
9 Must-Visit Popular Cafes in Mont Kiara
There are coffee bars and there are cafés. The coffee bar is for an every day, to-go coffee fix, but the CAFE is a space to sit, relax and enjoy a coffee with friends or alone.
If coffee is your passion, these cafes won't disappoint. Here are some must-visit popular cafes in Montara!
Grab a latte and get some work done. You will not want to miss these hottest, favorite cafes. Check these out!
ALLO by the Owls Cafe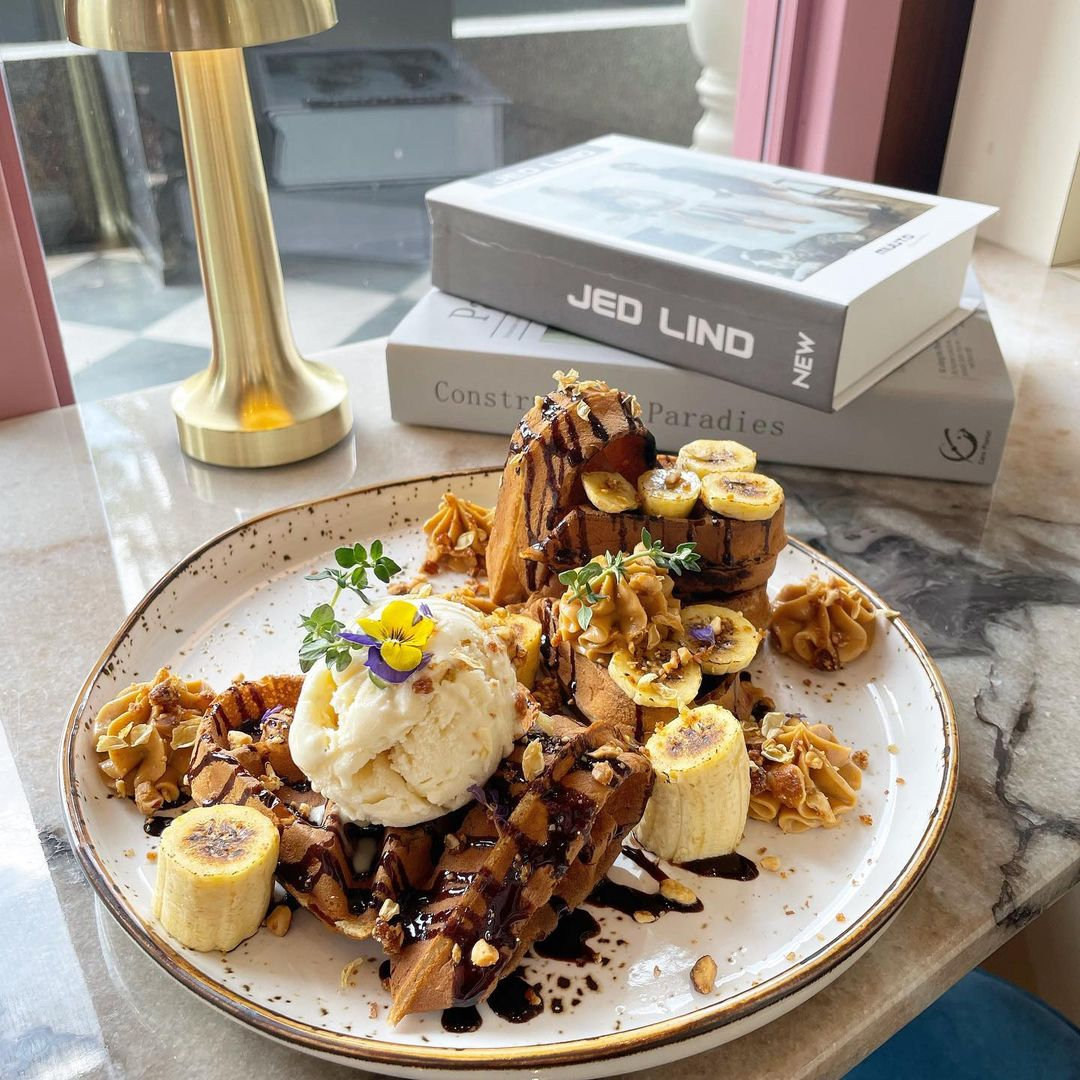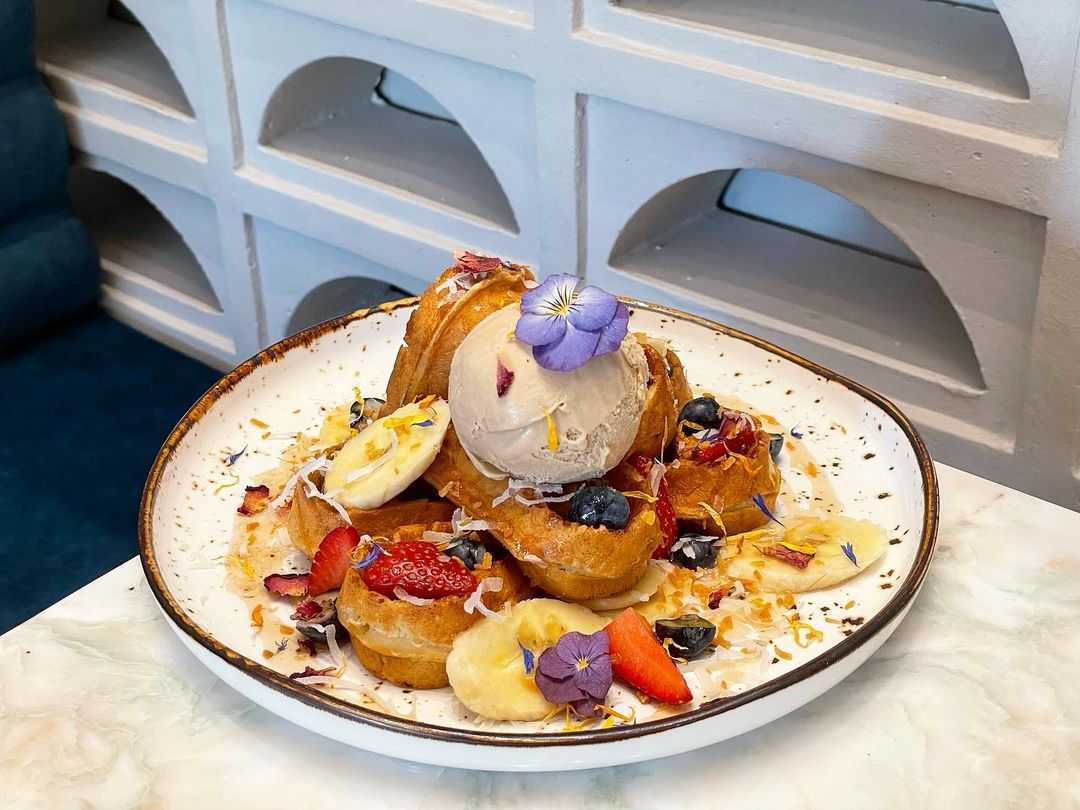 Instagram: @allocafe.kl

This Owls Cafe spin-off is finally in the AMI Suites building as their newest addition. You can enjoy ALLO's delicious signature treats, such as their classic, mouthwatering waffles you will love! Not only will you find the atmosphere relaxing in this pastel cafe, but the aroma of their espressos and baked goods from their pink coffee bar will brighten your mood.
ALLO Cafe's spacious and bright spaces make it a desirable location for people looking to spend the rest of their afternoons and evenings in a comfortable cafe. Whether you want a good time or good food, ALLO by Owls Cafe's always ready to serve you!
ADDRESS: Lot G3A, Ground Floor, Arte, Jalan Sultan Haji Ahmad Shah, Mont Kiara, 50480 Kuala Lumpur.
STATUS: Pork-free
Jaslyn Cakes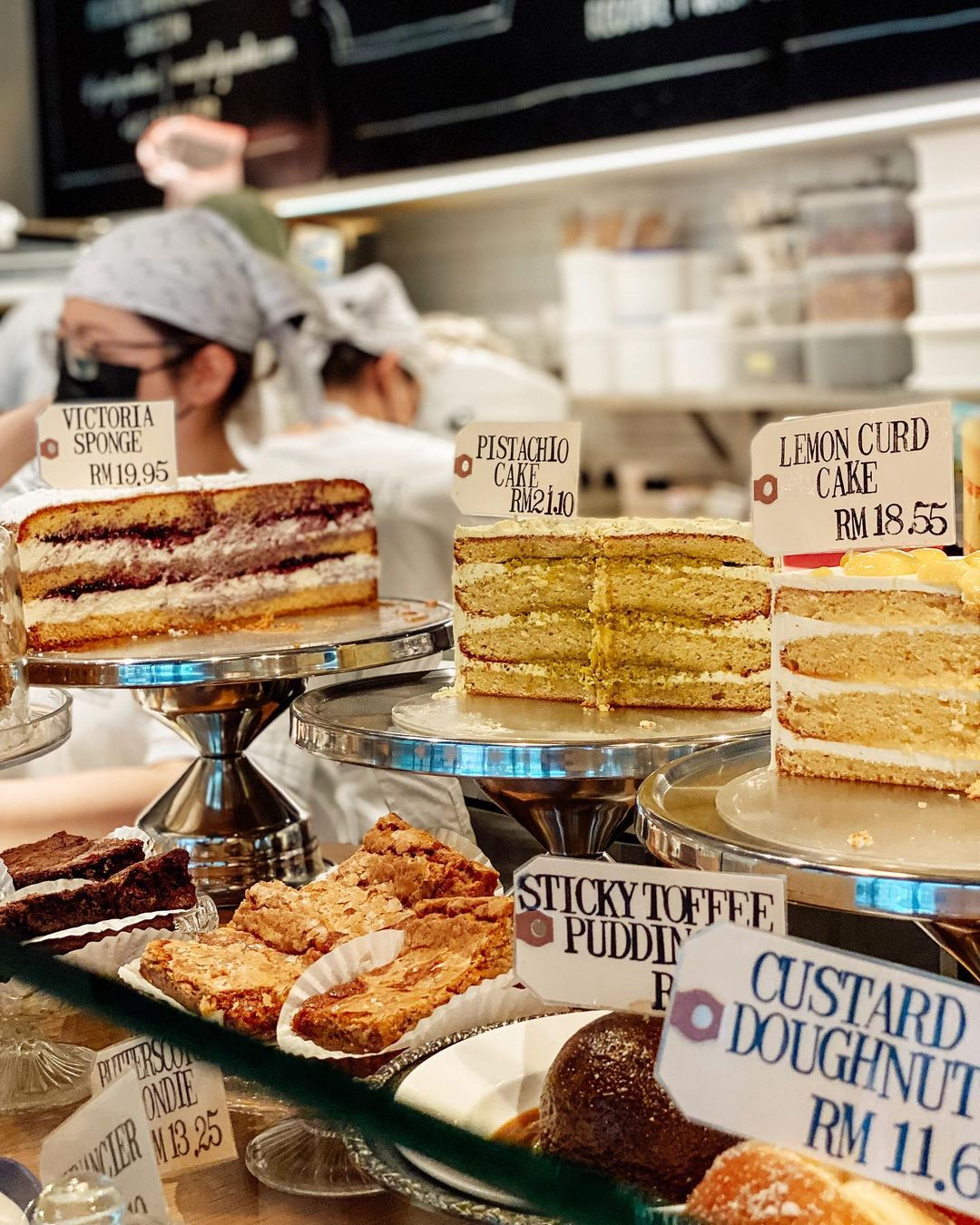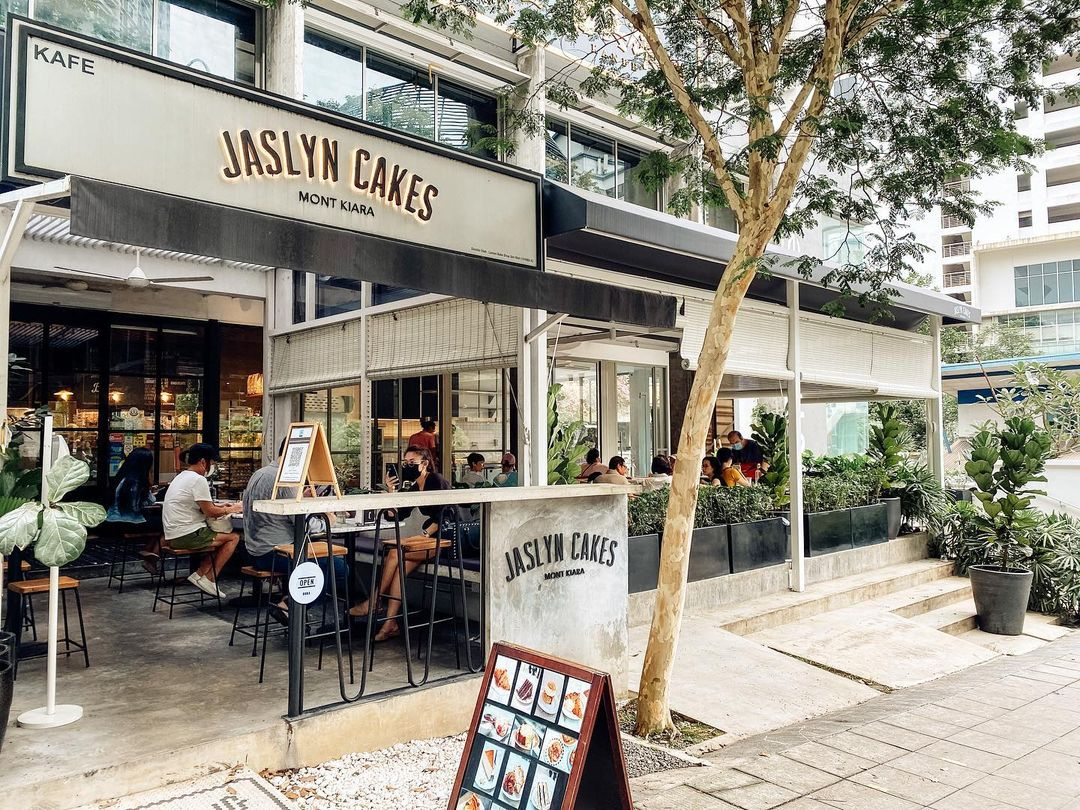 Instagram:@jaslyncakes

Cakes have been an essential part of our lives on special occasions. From buying a cake, you've loved as a kid from your favorite bakeshop, taking it home for your special, and blowing candles after your friends finish singing happy birthday, Jaslyn Cakes treasure these intimate moments.
Their baked goods are made from high-quality ingredients and handcrafted, without using any shortcut to bake their sweets. You will not want to miss out on their exceptional mixed/hybrid pastries, such as their duffins (doughnut-muffins), cruffins (croissant-muffins), and cronuts (croissant-doughnuts). They also have tasty and beautiful cheesecakes, salted brownies, and scones made just for you.

ADDRESS: Lot 1B New Wing, Lower Ground Floor, Mont' Kiara Shoplex, Jalan Kiara, Mont Kiara, 50480 Kuala Lumpur
STATUS: Certified HALAL ingredients
Kettlebell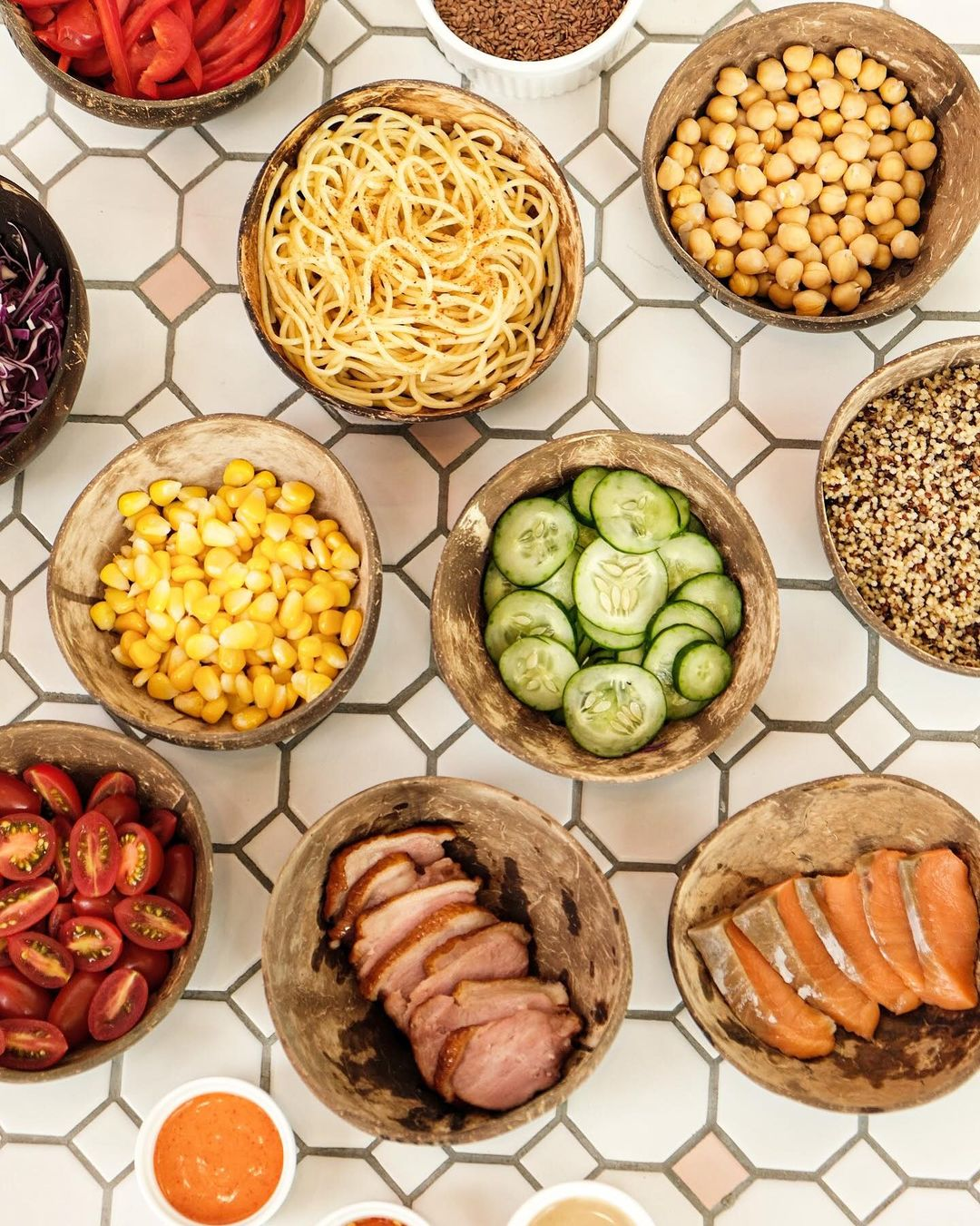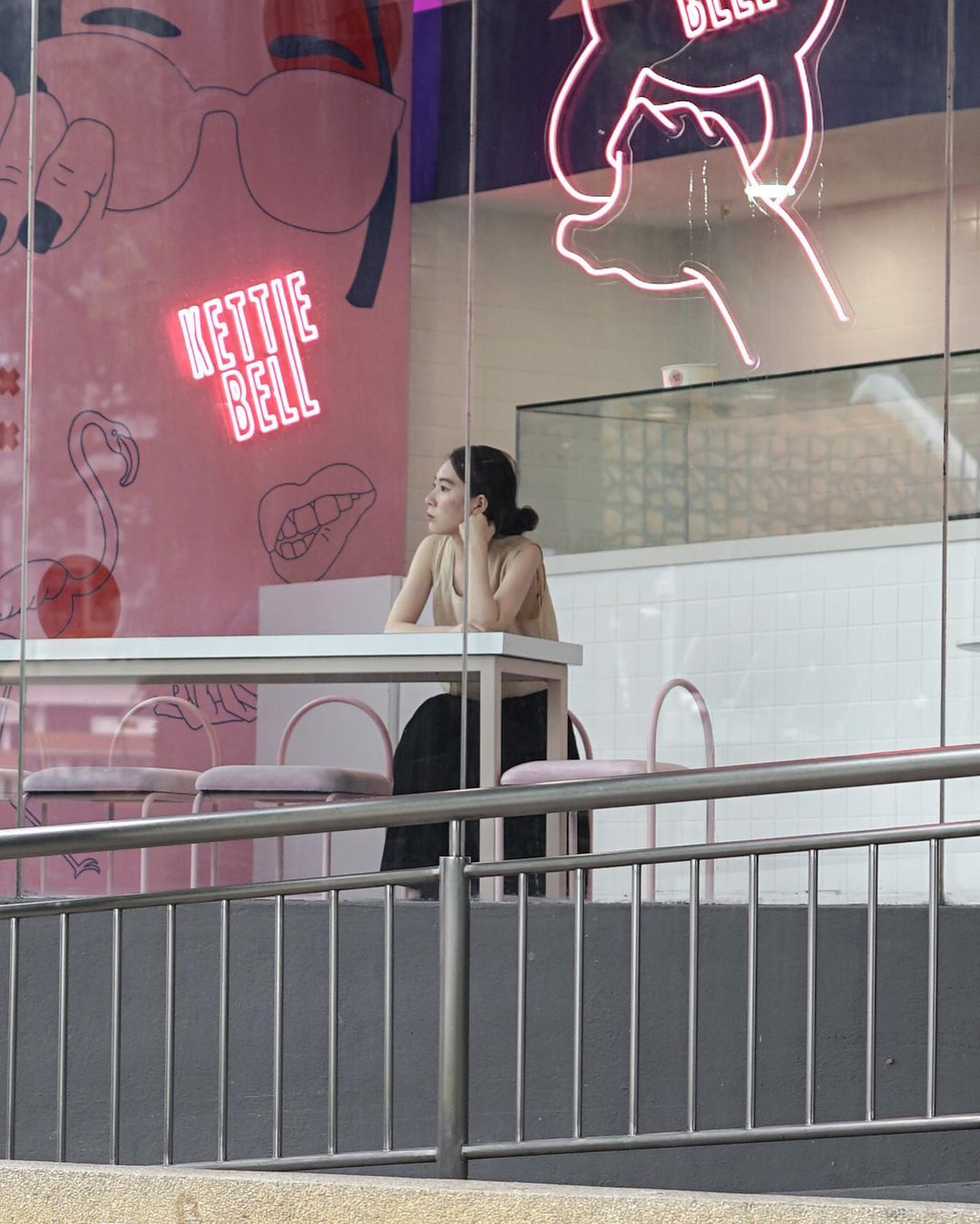 Instagram: @kettlebellmy
This Mont Kiara cafe is unlike any other! Kettlebell cafe is located partially within a gym. They have beautiful white walls, stunning brass chairs, gold cutleries, and pink plates. You cannot help but admire Kettlebell's intricate details! What will blow your mind is their beautiful and delicious food! The balanced nutrients and fresh ingredients make their dishes worth eating, especially after a heavy workout. Their absolute must-try is the Fuel Protein Bowl. This vibrant fruit mix has healthy brown rice, chickpeas, red cabbage, red chillis, roasted peanuts, eggs, tofu, and many other ingredients. You might need to bring a friend over to finish an entire bowl!

ADDRESS:  Block C, G Floor, Unit 1, Plaza, Mont Kiara, 50480 Kuala Lumpur
STATUS: Certified HALAL ingredients

Kanteen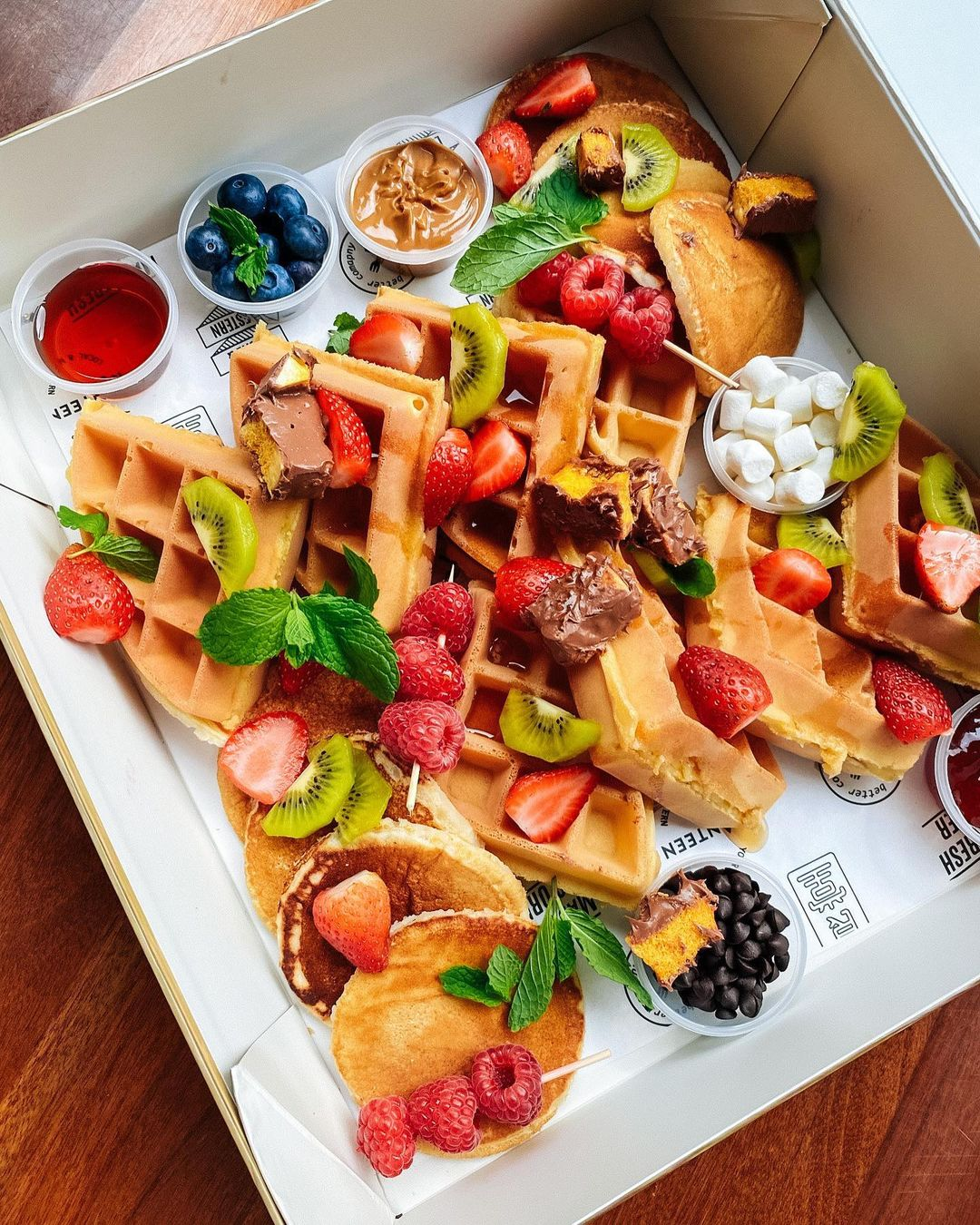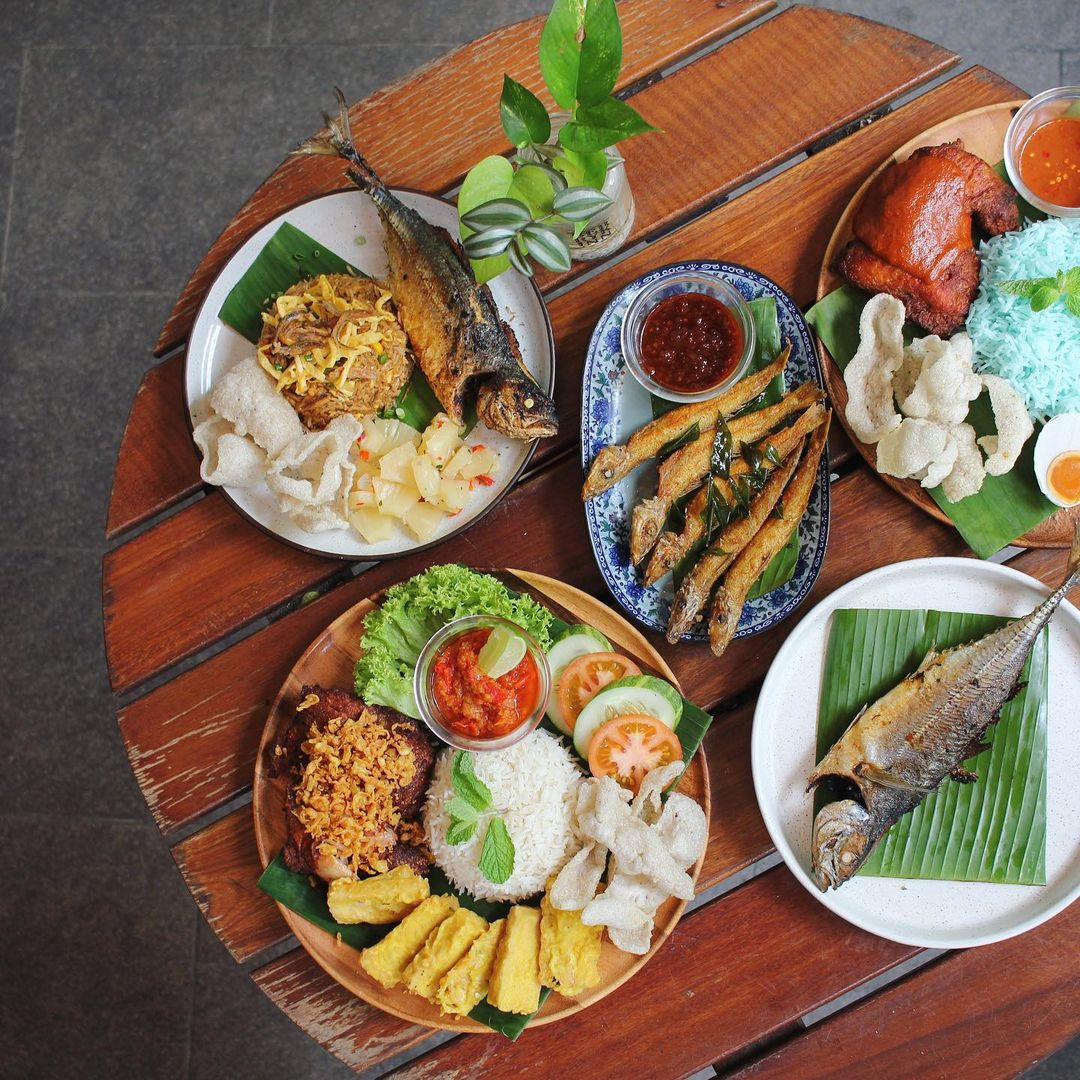 Instagram: @kanteen_


This monochrome jet black cafe in Montara will surely catch your eye for its stunning and sleek interiors. The walls and ceilings are boldly painted black, while the ordering station shines amidst the interior's black accents. Kanteen's fluorescent lights also give life to this cafe's atmosphere!
Kanteen serves mostly western breakfast dishes, but there are still plenty of options if you prefer and crave local favorites. They have satay and the special nasi lemak! They also have delicious desserts you will want to take home and enjoy.

ADDRESS: Mont Kiara Banyan, Lot GF2, No 28, Jalan Kiara, Mont Kiara, 50480 Kuala Lumpur
STATUS: It has Vegan options that use Halal ingredients but serves alcohol
Kofi by 77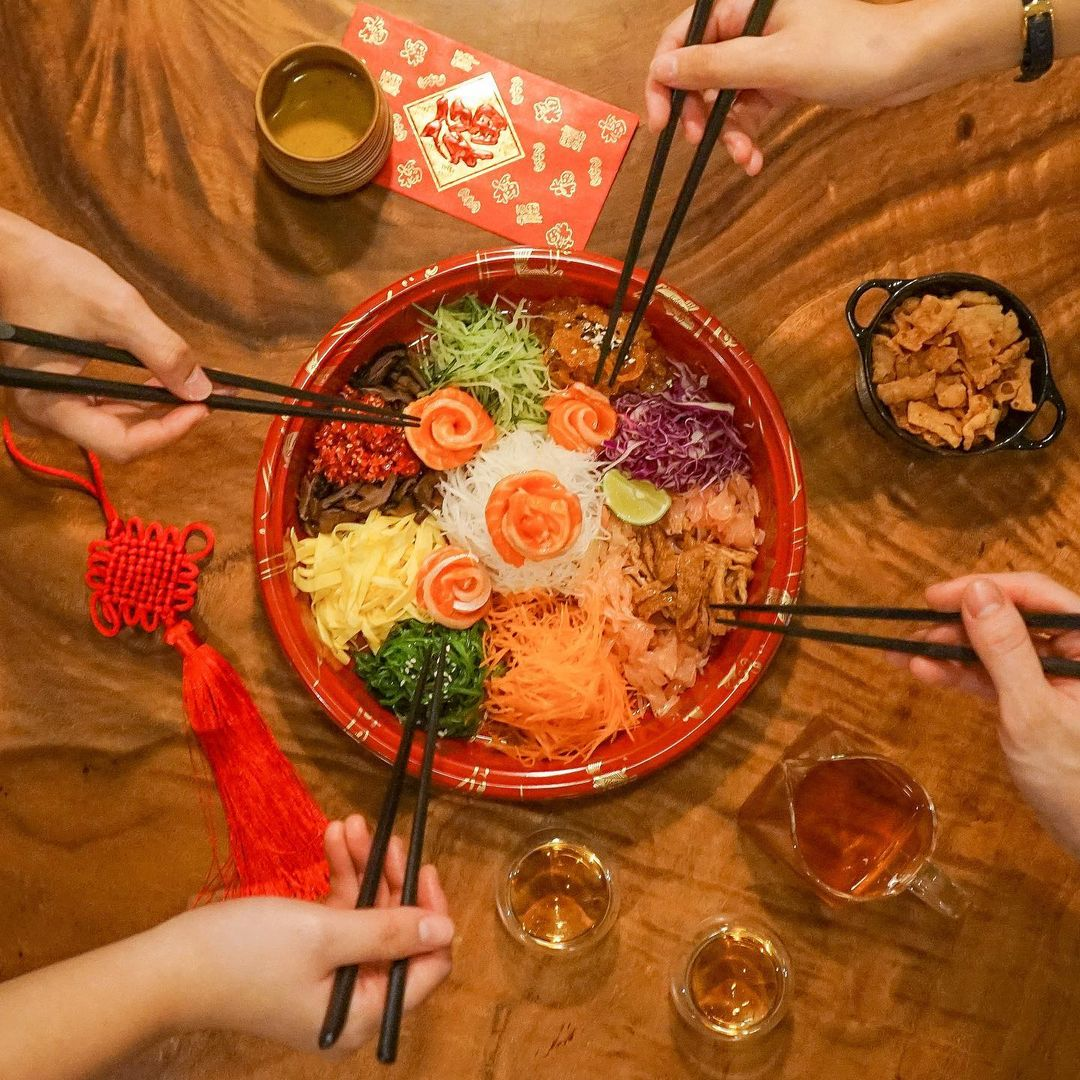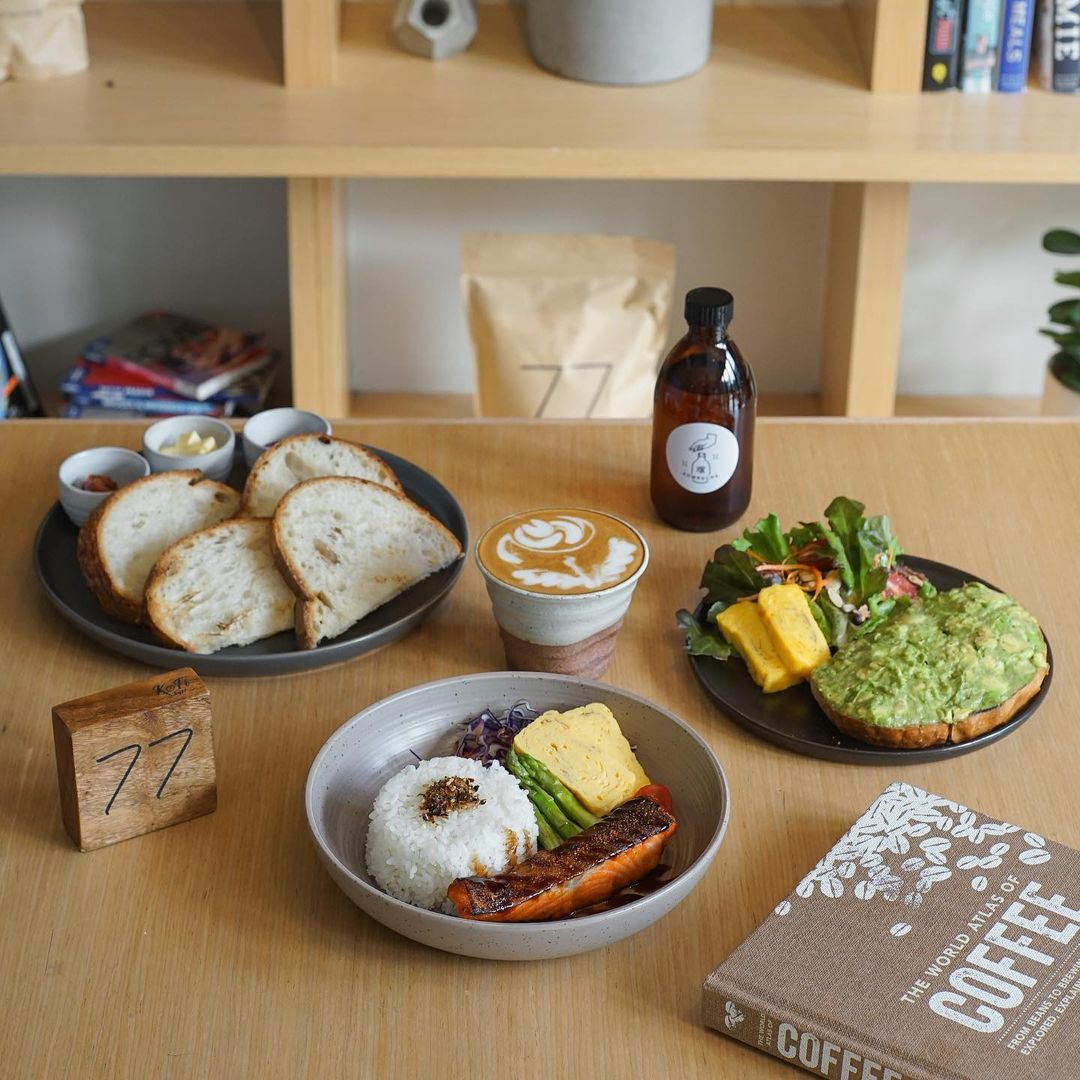 This cafe sanctuary has been serving its hearty dishes to comfort the soul. Their baked goods, meals, and pastries will brighten your spirits. Kofi's rice bowls, coffees, beef bacon, and Melburnian brunches are all oh-so-satisfying! Their all-time go-to dish is The Farmer's Choice which consists of grilled beef bacon, rice, portobello mushroom, and cheese mayo! This healthy meal comes with great servings to feel full after. Enjoy the irresistible spoonfuls of each bite of their dishes.

ADDRESS: Vista Kiara Shoppe, Jln Kiara 3, Mont Kiara, 50480 Kuala Lumpur, Wilayah Persekutuan Kuala Lumpur
STATUS: Halal
VCR Stacks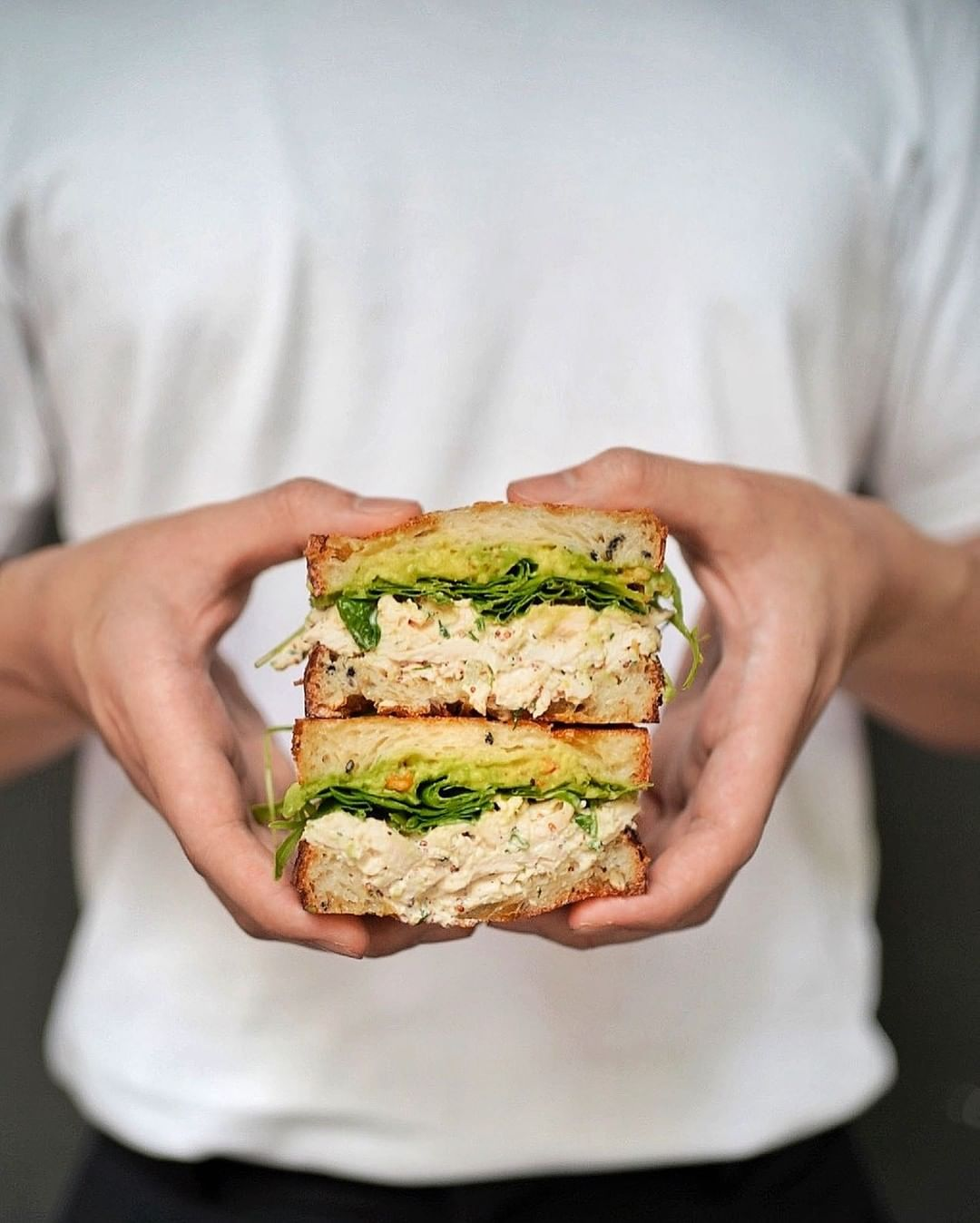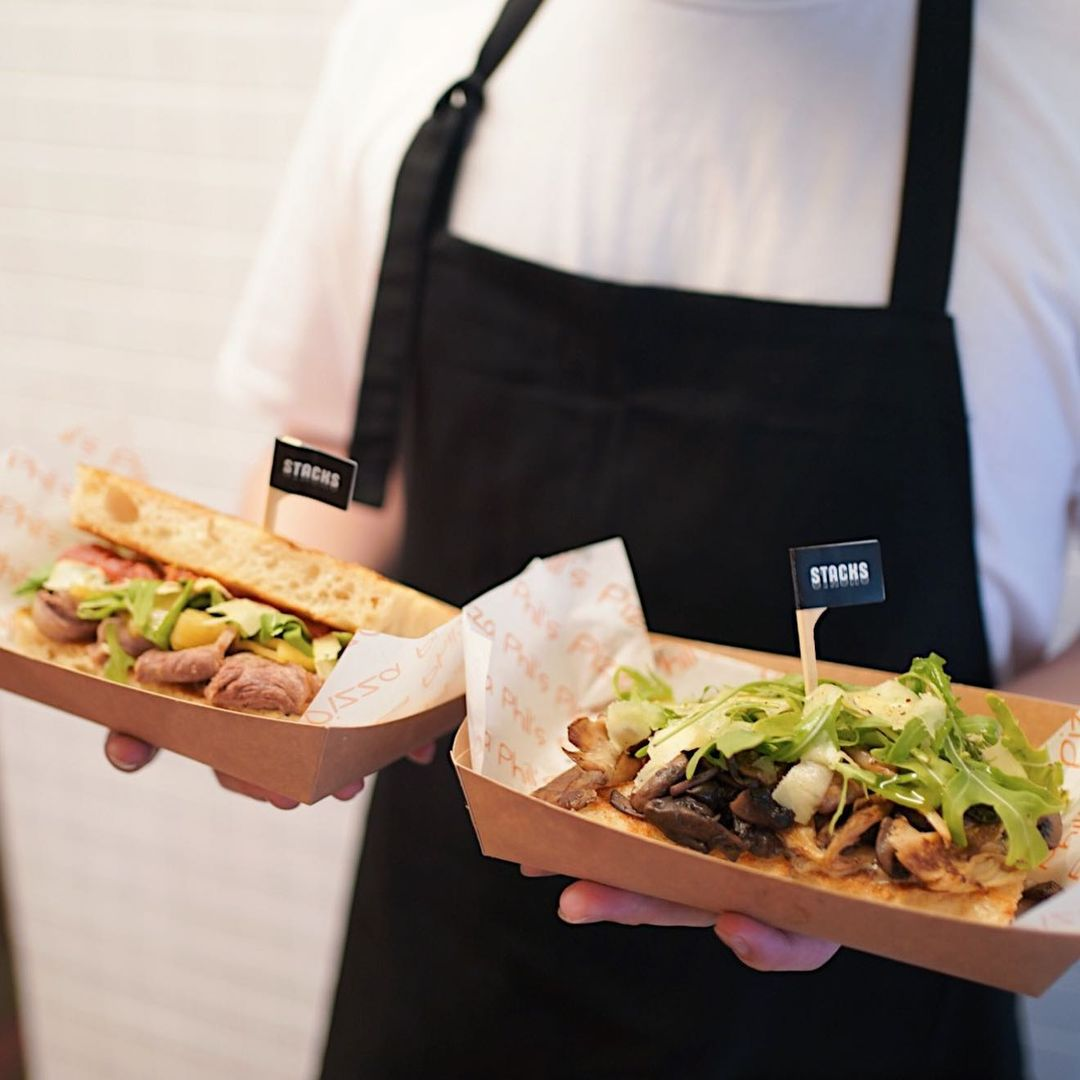 VCR Stacks' signature sourdough bread and coffee will make you keep coming back nonstop! This Mont Kiara cafe enjoys serving food made with the highest ingredients, getting them a steady stream of customers who come almost daily. They are dedicated to making their two bestselling products: the delicious sandwiches and brew!

ADDRESS: Unit 15-0-5 Shoplex, Jalan Kiara, Mont Kiara, 50480 Kuala Lumpur
STATUS: Halal-certified: Pork-free
Kopenhagen Coffee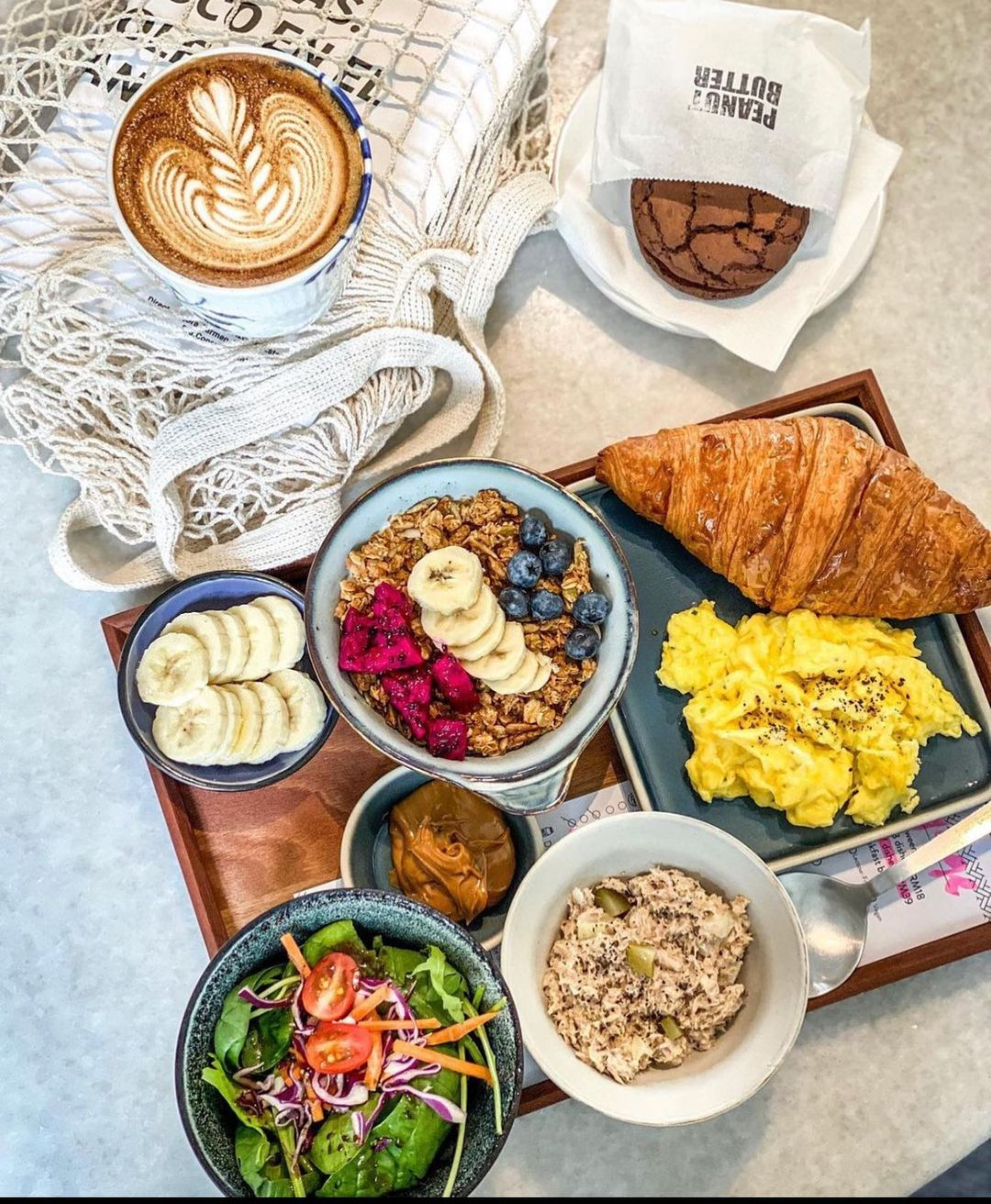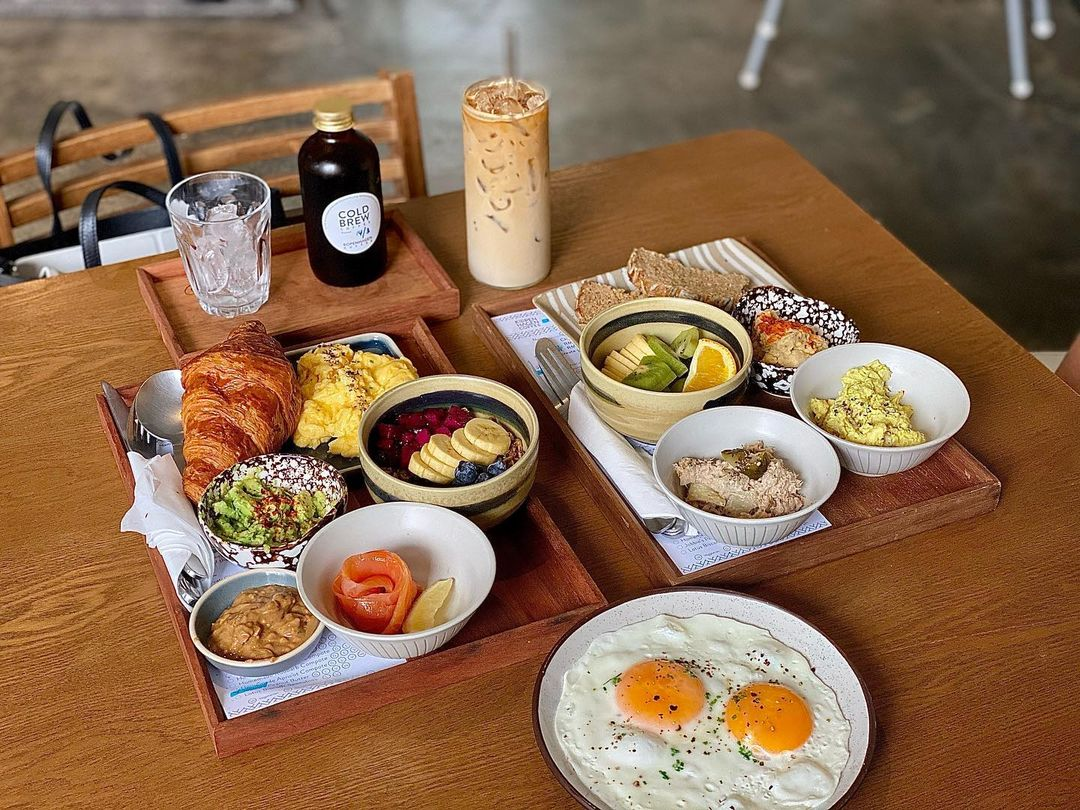 Instagram: @mycafefood, @food_kong7

This Scandinavian-themed cafe has a minimalist design with large glass windows, white wood, and black seats. Kopenhagen Coffee is one of the coziest cafes you will ever visit! Scandinavians are one of the top coffee consumers worldwide, so this coffee shop will bring you the same feeling as why it's like that. As soon as you enter the cafe, you will be welcomed with the strong espresso and pastries smell that will make your tummy rumble! Find a seat and order their special Bagel with Tuna Mousse that becomes heavenly with every bite.

ADDRESS: Vista Kiara, Shoplot 7, 6 7, Jln Kiara 3, 50480 Kuala Lumpur
STATUS: Uses halal-certified ingredients.

HEJAÜ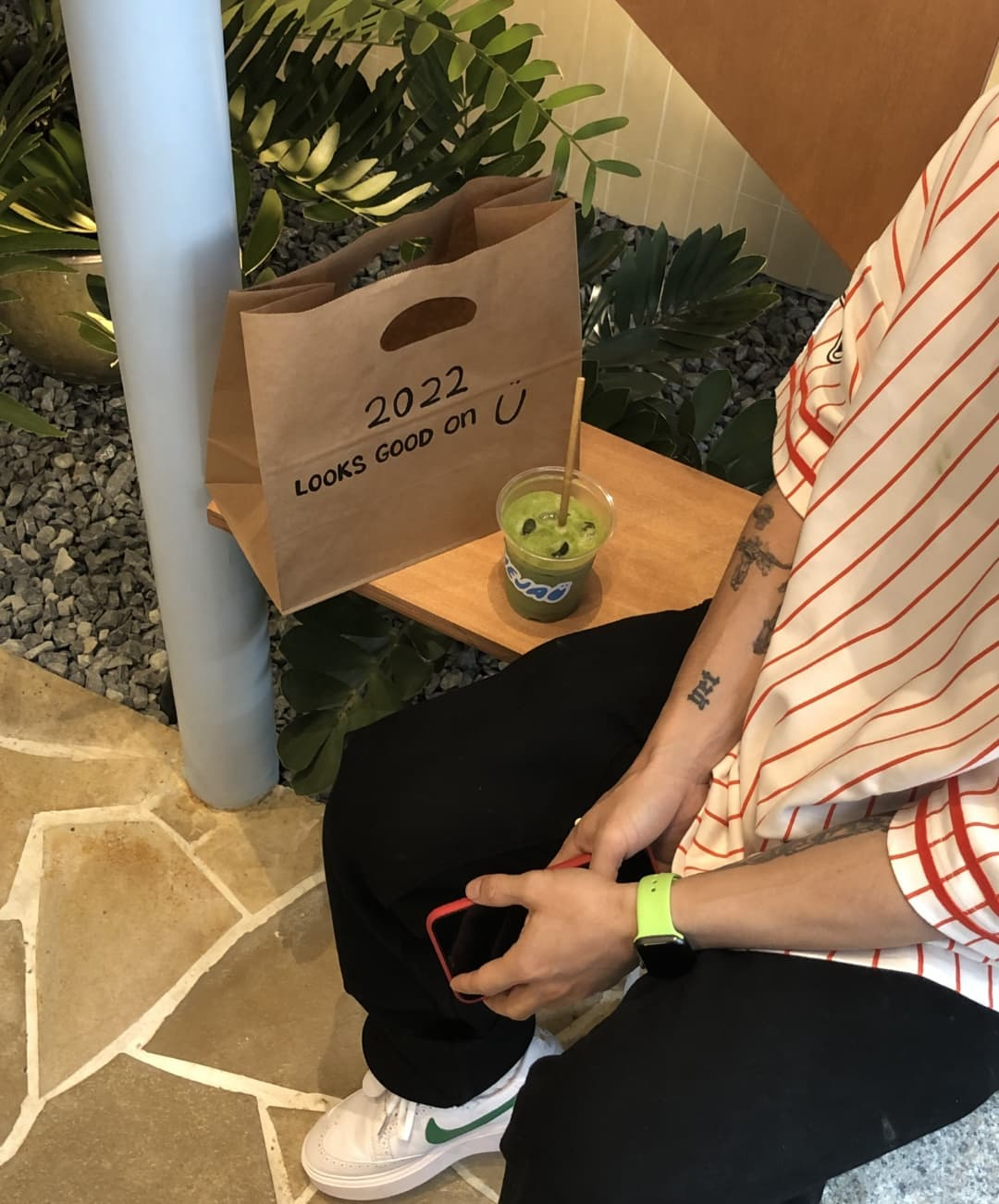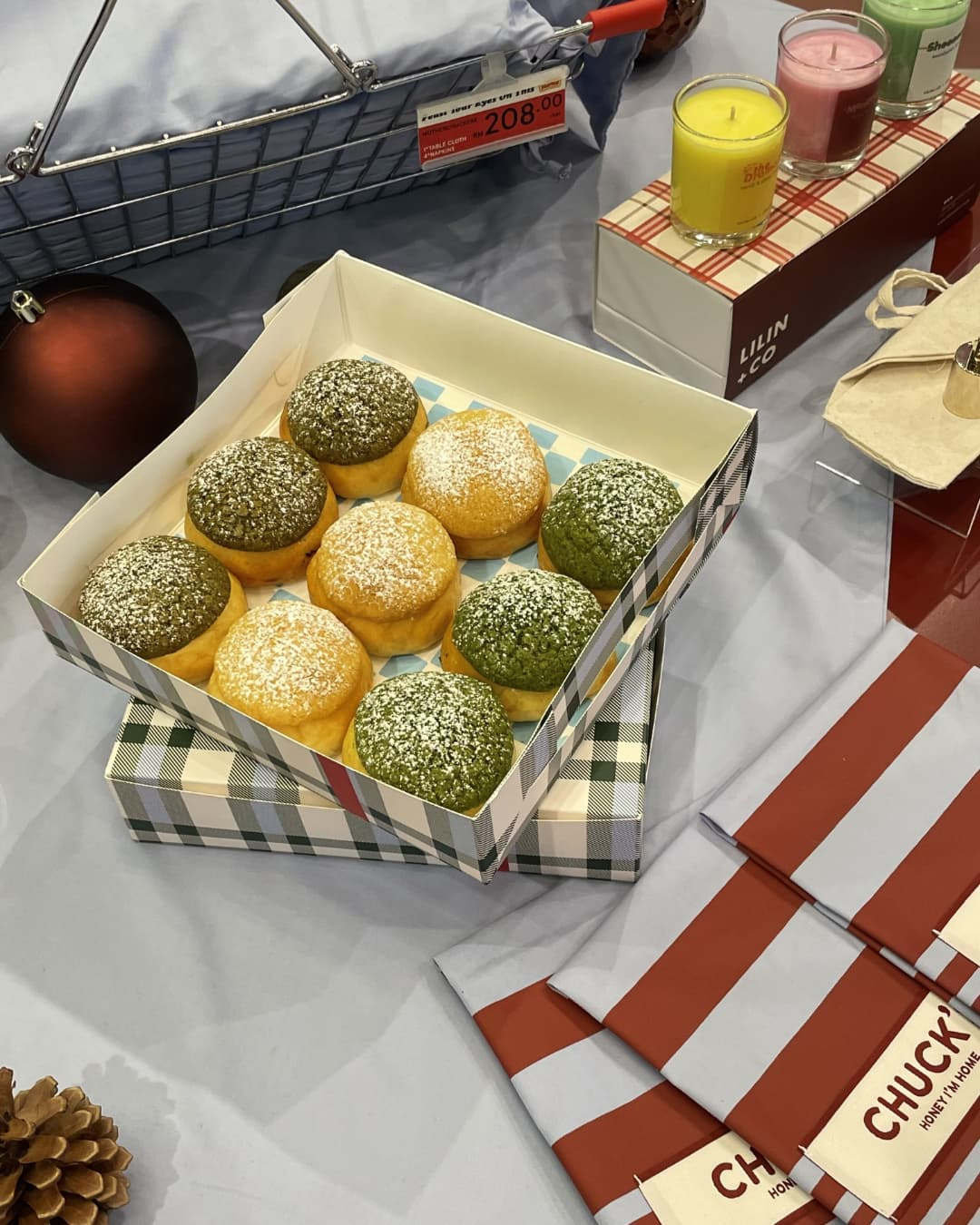 Instagram: @letsgohejau

Relax your worries away when you go to this forest-themed cafe at Montara! HEJAÜ cafe was founded by Jane Chuck and her friends, making the cafe attracted a massive crowd of customers when it opened. The cafe's simple interior is filled with greenery, providing natural decors to spice up the restaurant. This cafe is an IG-worthy spot to spice up your page!

ADDRESS: Lot G-7, Arcoris Plaza, Jalan Kiara, Mont Kiara, 50480 Kuala Lumpur, Federal Territory of Kuala Lumpur
STATUS: Uses halal-certified ingredients.
What's On Tap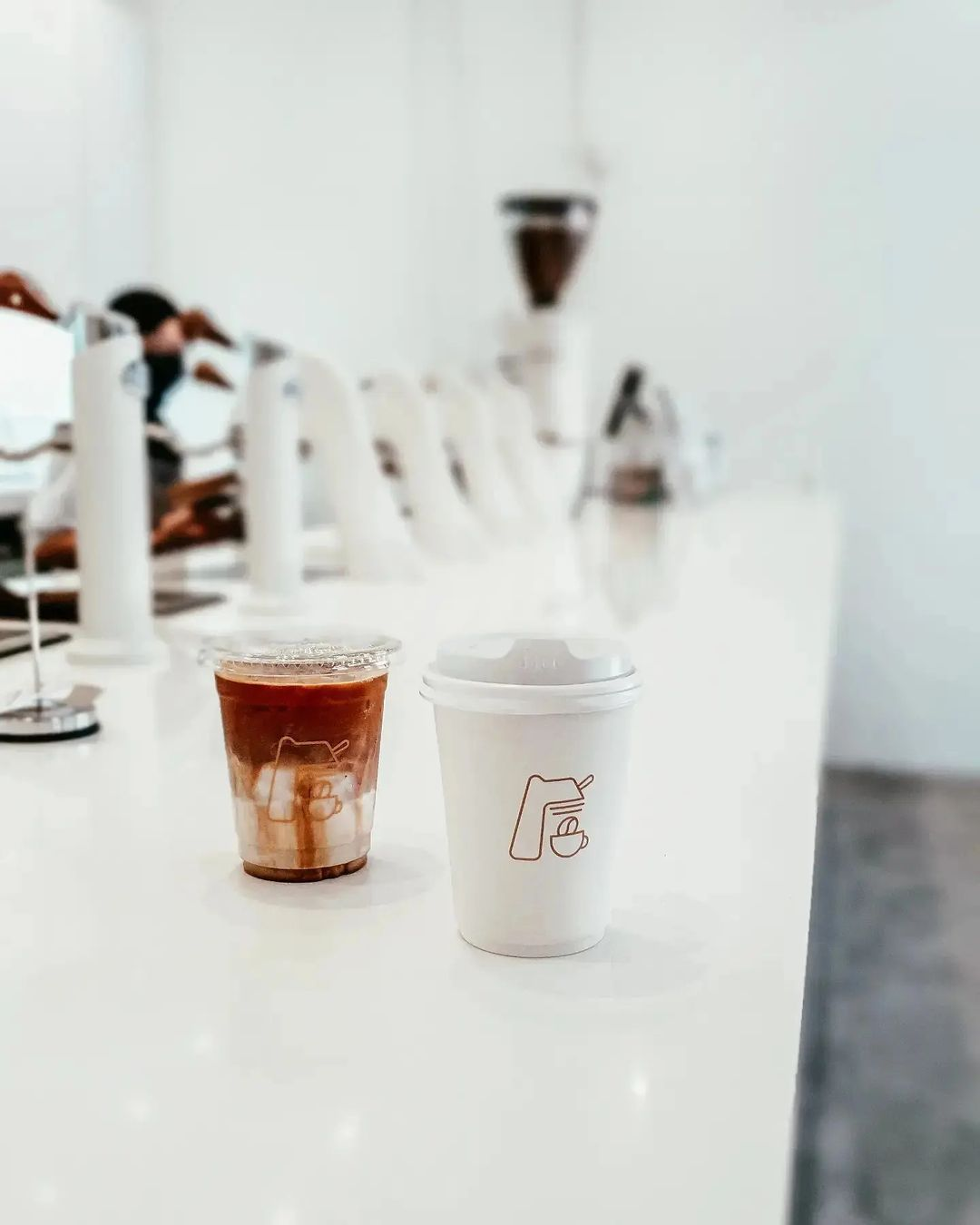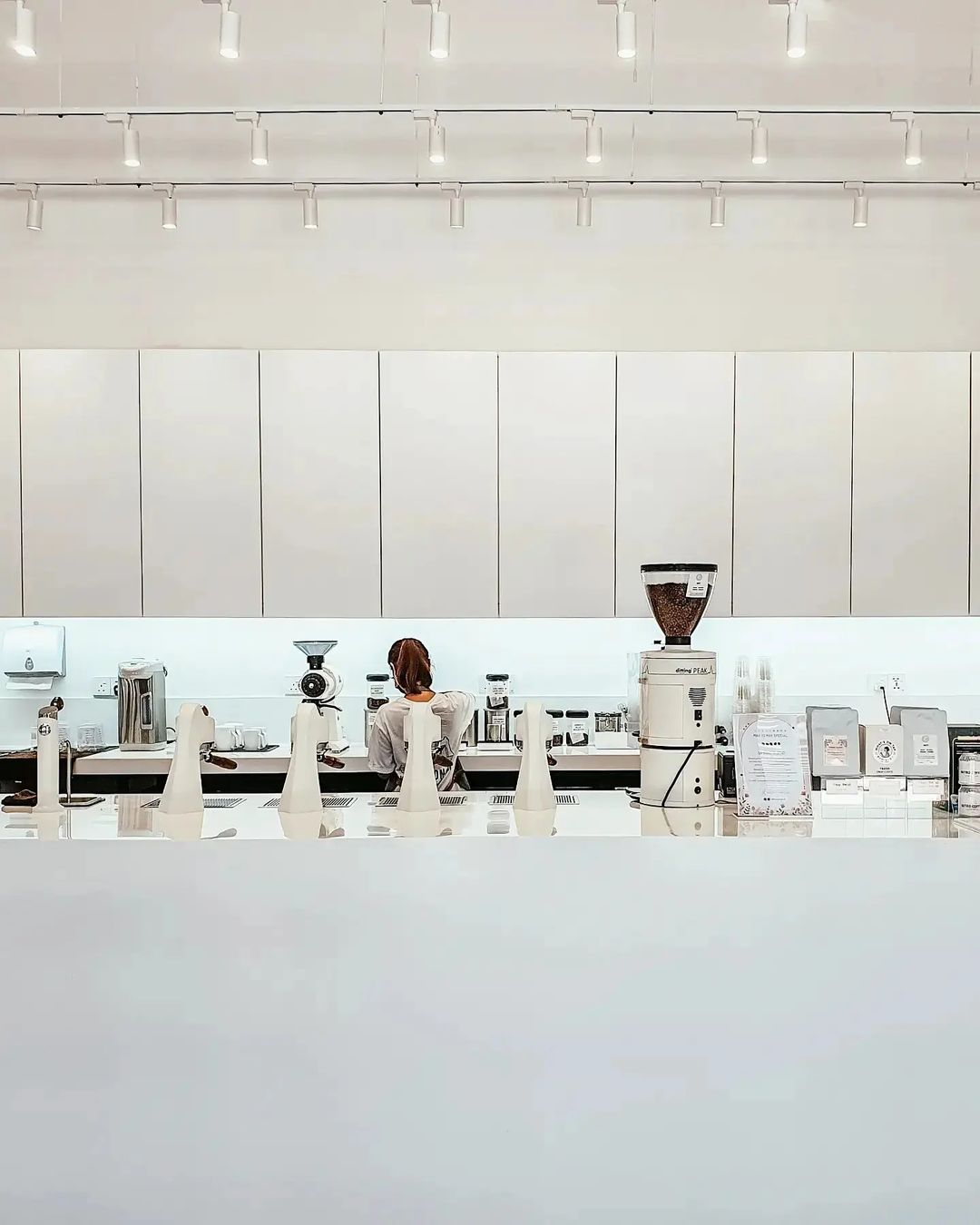 Instagram: @rachel_c414, @whatsontap.kl
This specialty cafe in Montara Kiara has a clever interior design that will bring pleasure to your eyes. What's on Tap's stunning white and minimal interior, together with the coffees they serve, is such an excellent combination to fix your caffeine cravings consistently. Enjoy the sounds of coffee roasting, cafe activity, and the smell and taste of your coffee!

ADDRESS: B-OG-05, Plaza Mont Kiara 50480 Kuala Lumpur, Malaysia
STATUS: pork-free